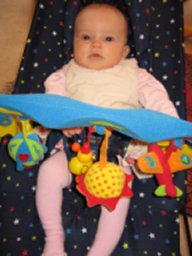 8 weeks old in my bouncer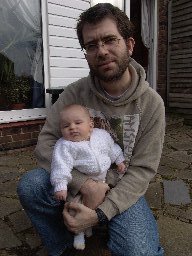 3 months old with Daddy in the garden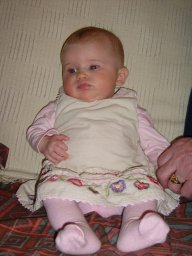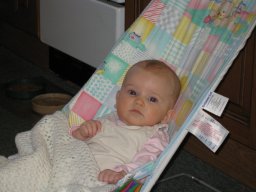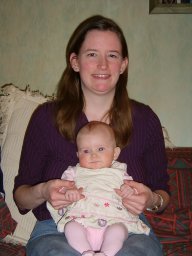 3 months old in a pretty dress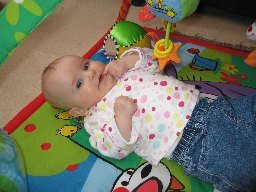 4 months old on my playmat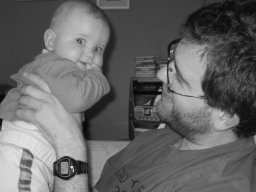 5 months old with Daddy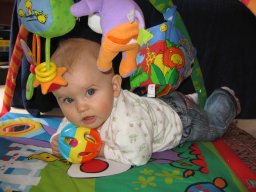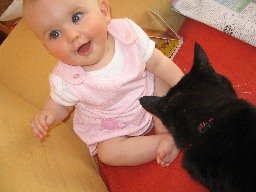 6 months old on my playmat with my plastic ball and with Sidney Cat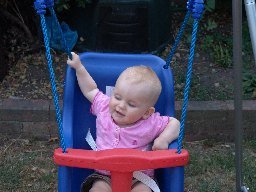 7 months old in my swing in the garden which I love to play in.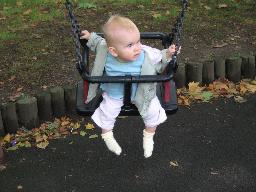 8 months old on a swing in the playground.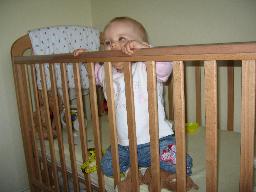 9 months old and I have just learnt to stand in my cot.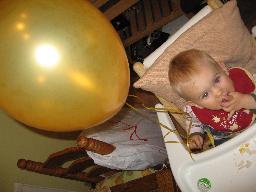 10 months old now and have a lovely gold balloon to play with.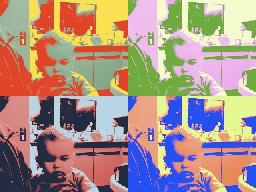 11 months old and Daddy did a Andy Warhol style poster with his computer.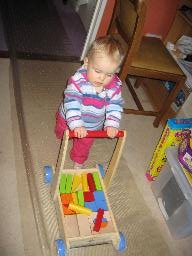 Happy Birthday to me, its my 1st birthday, how I have changed in the last year. I love this toddle truck I got for my birthday.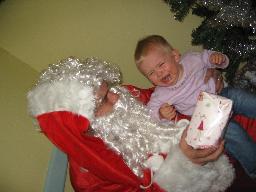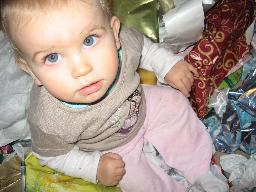 Christmas 2006: I did not like santa at my nursery and I'm all wrapped up!

Copyright (c) Jean Ryder 2005--2006.
See the Hart-Davis home page. DHD Multimedia Gallery and My weaning journey